Cats for Adoption pg. 3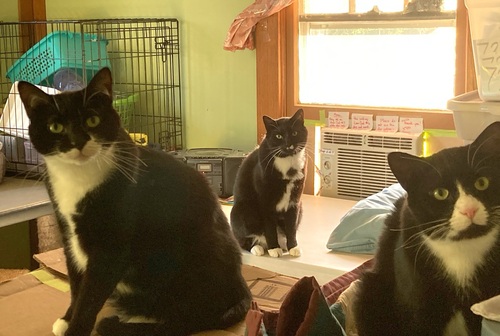 Another pic of Molly, Snoopy & Sammy from pg. 2.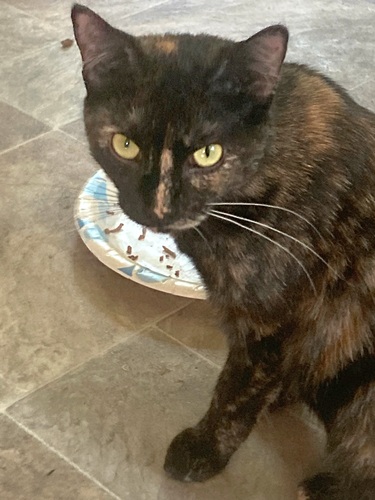 Sallie is 1 year old, friendly, playful and will get along with a nice docile cat.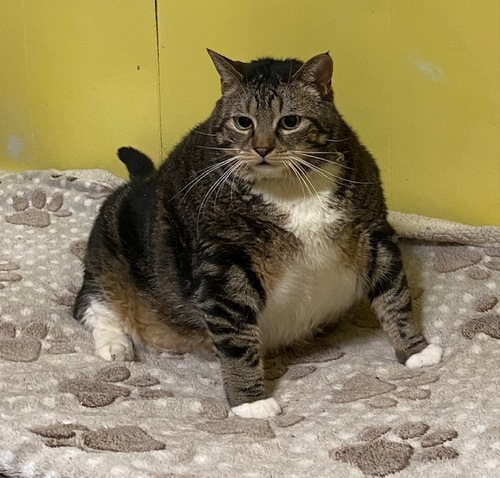 Adopted! CT is between 5 - 7 years old. A handsome big and tall guy who was dumped by his previous family, so we don't know his history, but we have enjoyed our time with him. He's a purrer and is much more active than we would have imagined. He likes people and is affectionate toward us - a real sweetheart. CT needs a home who wants to help him diet slowly. His health is good. He is neutered and has his shots.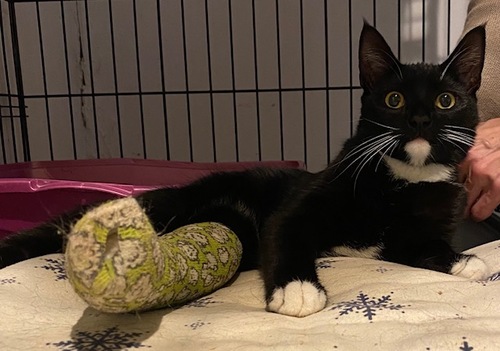 Adopted! Izak is less than a year old. He was found hurt with a spiral fracture in his leg. He is afe and healing now. This little guy is so friendly and has an amazingly good personality. The right home will be lucky to have this little prince. He'll be healed and ready to go home in 4 more weeks. He is neutered and has his shots. You can meet Izak now on Saturdays from 12-3 or by appointment.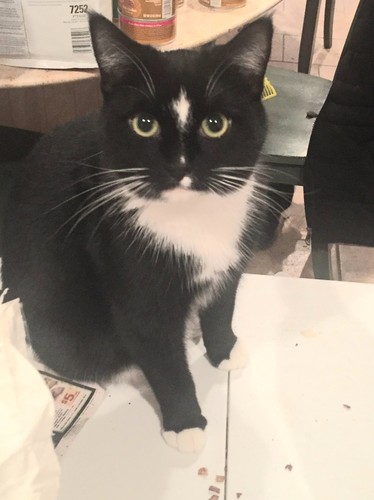 Adopted! Chic-a-Dee is a 9 month old girl, a little shy at first but sweet when she gets to know you.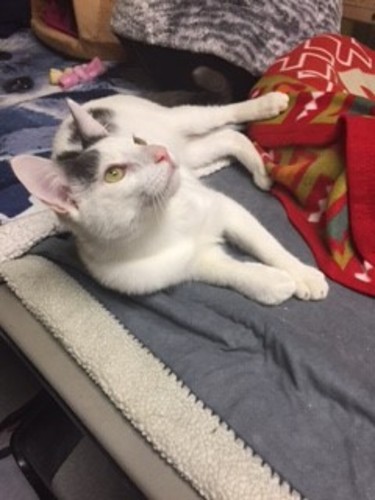 Possum is a charming and energetic 2 yr old guy. Very friendly boy, ok with dogs and some cats.